October 22, 2021
International Students & Host Families Participated in Pizza and Kahoot Games Night!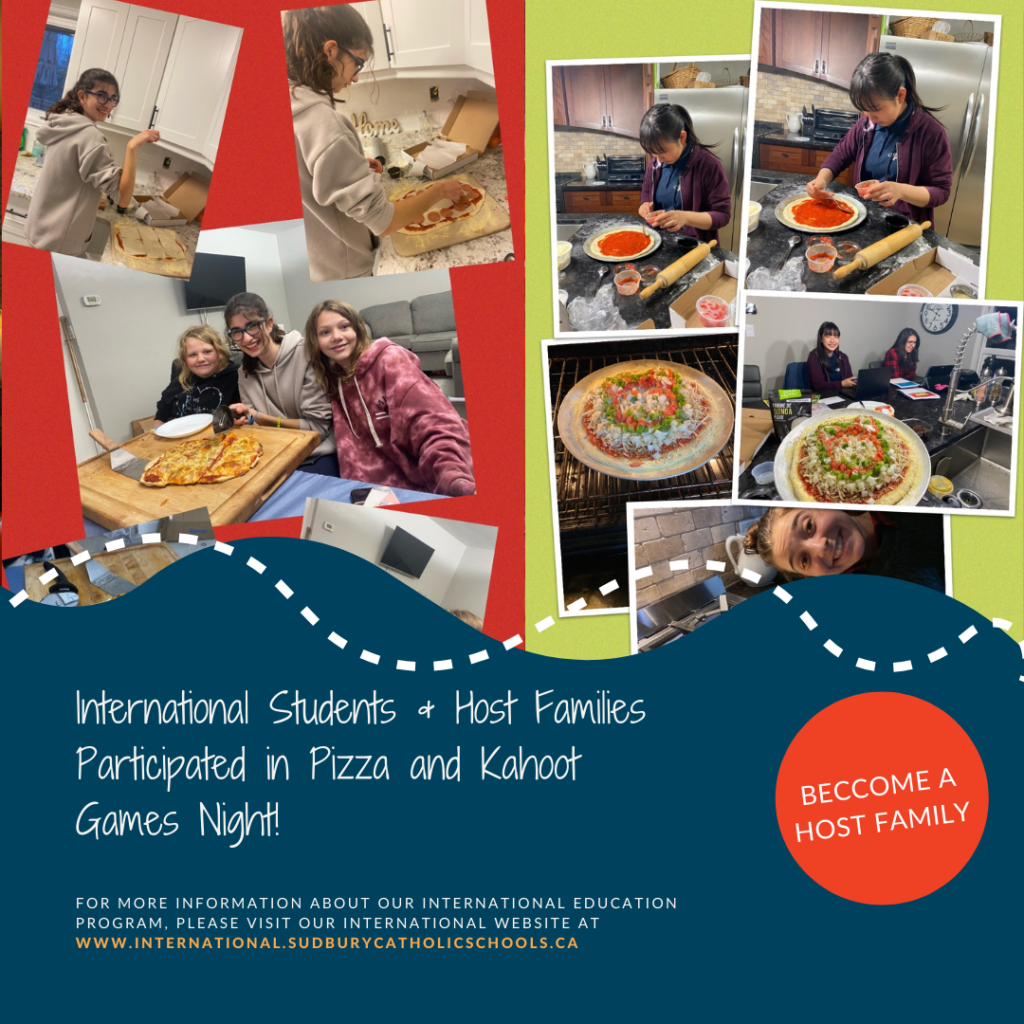 International students & their host families enjoyed an evening of food and fun! Each family received a DIY pizza kit. Together, students and their families kneaded the fresh dough and personalized their pizza with their favourite toppings. After supper, international students from all of our secondary schools joined in via Zoom to learn about the history of pizza and to play a Kahoot trivia game about Sudbury! We were ecstatic to discover that our students, although they haven't been in Sudbury very long, were quite knowledgeable about our city! We look forward to planning more fun nights with our students and families!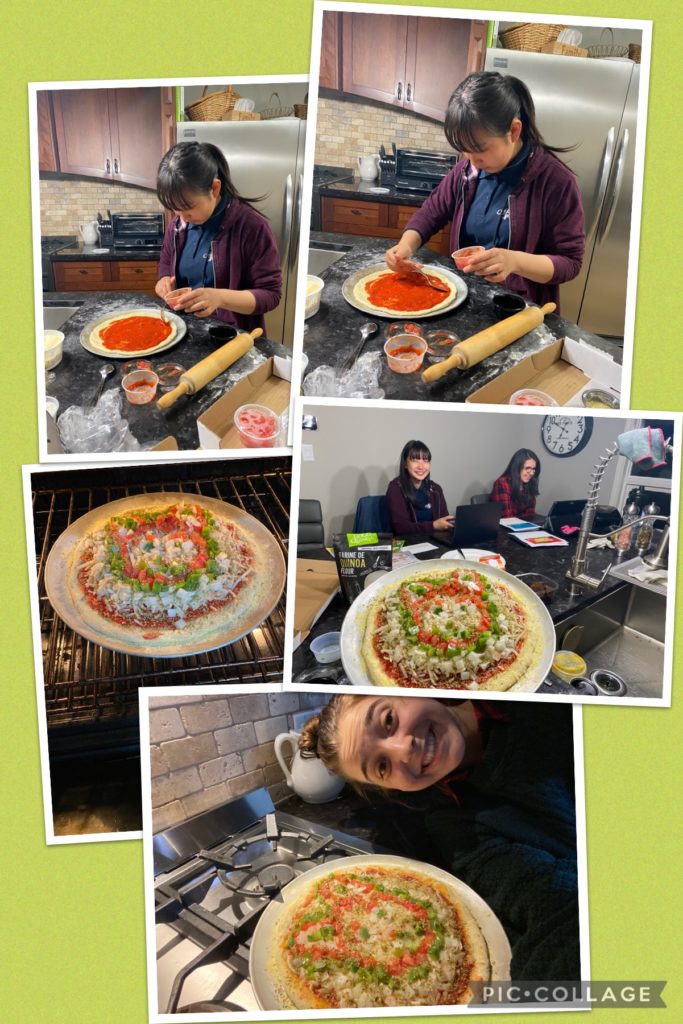 The Sudbury Catholic District School Board offers international students an opportunity to achieve a competitive academic advantage while shaping students to be the leaders of tomorrow. Students receive exceptional math, science, social science, and language instruction in first-rate, innovative labs and school facilities. Administrators, teachers, support staff, and students are committed to creating a safe and welcoming school environment to help international students feel at home in our school communities. Extracurricular highlights include championship-winning sports teams, dynamic school clubs and student committees, and outdoor adventure opportunities.
For more information about our international education program, including program options and details regarding the application process, please visit the international education website at Come to Study Interested in becoming a host family for our students? Visit the following Link