Committed to providing students with an intellectually challenging learning environment, Bishop Alexander Carter (BAC) high school equips students with 21st-century skills needed in the post-secondary and work world. As a leader in science and technology, BAC proudly offers a number of Specialist High-Skills Majors in addition to ensuring that students have up-to-date wireless technology in all of their classes.
Unique to BAC is the Bishop Elite Sports Training (BEST) program which is designed to help students achieve excellence in academics, leadership, and athletics in order to help them acquire a competitive edge both on the field and in the classroom. Also, the high school's GREAT program, the Ontario Youth Apprenticeship program, and Dual Credit and Co-operative Education programs are designed to prepare students for the exciting world of the trades through hands-on courses and relevant job experience.
BAC is committed to providing students with a comprehensive high school experience through its extensive offerings of athletics, clubs, and school activities.
View our virtual open house HERE!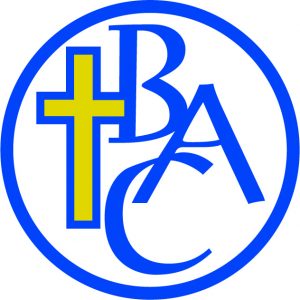 Specialist High-Skills Major (SHSM) Programs

Bundles of 8-10 courses that allow students to focus their learning on a specific economic sector while getting their high school diploma. Learn more
SHSM Programs available at Bishop Alexander Carter Catholic Secondary School:
• Information & Communications Technology
• Manufacturing & Robotics
• Health & Wellness
Green Industries
Video Game Design Project

Creation of concept art, script, layout and design
2D graphics creation and editing in Photoshop
3D animation in Autodesk Maya
C# programming in the Unity3D game engine
Sound creation and manipulation

Bishop Elite Sports Training (BEST) Program

Designed to help student-athletes achieve greatness in academics, leadership, and sport.

Gaining Real Experience through Accelerated Trades (GREAT) Program

Intended for students who want to pursue a career in the trades by providing students with a head start on their post-secondary apprenticeship training.

Other Programs

Co-operative Education Program: A program that combines classroom and workplace learning. Students can earn two co-op credits towards their compulsory diploma requirements, with no limit on earning optional co-op credits.
Dual Credit Program: Students have more opportunities than ever to earn credits that count towards both their high school diploma and a college diploma or apprenticeship certification.
eLearning: eLearning courses provide students with an opportunity to complete all course requirements using engaging, high quality, fully online course content. All courses are taught by teachers who have received specialized elearning training and who regularly provide feedback and assessment in order to guide and monitor ongoing learning.
French Immersion Program: This is a highly successful approach to second language learning in which students receive instruction in French for a significant portion of the day.
Ontario Youth Apprenticeship (OYAP) Program: OYAP is a School to Work program that opens the door for students to explore and work in apprenticeship occupations starting in Grade 11 or Grade 12 through the Cooperative Education program.
Student Ambassador Program
For information about school sports teams and athletics, please click here.