With over 1,200 students, St. Charles College is Sudbury's largest high school. The school motto – goodness, discipline and knowledge – is embedded in the school's rich history and culture. St. Charles is a leader in providing dynamic and innovative program offerings intended to prepare students for post-secondary education and careers. The high school features a number of Specialist High-Skills Major programs and provides unique experiential learning opportunities through their Dual Credit program, Ontario Youth program, and Co-operative Education program that allows students to earn secondary and post-secondary school credits while completing school and work placements.
The school's staff consists of highly qualified, dedicated, committed, and caring professionals who strive to meet the individual needs of all students. A leader in math and technology, St. Charles's math scores consistently surpass provincial averages and the school features cutting-edge software and equipment in its labs and spacious wood and automotive shops. The school also has a variety of arts programs which promote creativity, including their dance team, drama club and concert bands. Last but not least, anyone visiting the school cannot miss the number of championship banners that adorn its walls. St. Charles is an athletic force to be reckoned with, as it boasts the greatest number of athletic championship titles in the city.
View our virtual open house HERE!
Juan Dominguez Martin explains his experience at St. Charles College in the video below!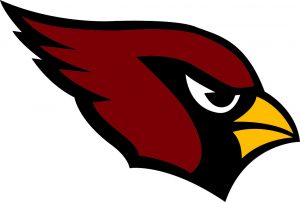 Specialist High-Skills Major(SHSM) Programs

Bundles of 8-10 courses that allow students to focus their learning on a specific economic sector while getting their high school diploma. Learn more 
SHSM Programs available at St. Charles College:
• Health & Wellness
• Business
• Sports & Recreation
• Transportation – Truck & Coach
Arts Program

School Drama Productions
Outstanding Vocal Program
Guitar and Stage Bands
Dynamic Visual Arts Classes

Other Programs

Advanced Placement (AP) Program: Allows students to receive first-year university credits for physics, biology, English and calculus while still in high school.
Dual Credit Program: Students take a college-level class delivered by college faculty in order to receive both a college credit and secondary school credit.
Co-operative Education Program: A program that combines classroom and workplace learning. Students can earn two co-op credits towards their compulsory diploma requirements, with no limit on earning optional co-op credits.
eLearning: eLearning courses provide students with an opportunity to complete all course requirements using engaging, high quality, fully online course content. All courses are taught by teachers who have received specialized elearning training and who regularly provide feedback and assessment in order to guide and monitor ongoing learning.
French Immersion Program: This is a highly successful approach to second language learning in which students receive instruction in French for a significant portion of the day.
Ontario Youth Apprenticeship (OYAP) Program: OYAP is a School to Work program that opens the door for students to explore and work in apprenticeship occupations starting in Grade 11 or Grade 12 through the Cooperative Education program.
Hockey Canada Skills Academy Program: Our goal is to enhance a player's confidence, individual playing skills, self-esteem and leadership while giving them opportunities in both academics and athletics beyond the regular classroom.
Student Ambassador Program
For information about school sports teams and athletics, please click here.