January 20, 2023
Sudbury Catholic Schools Welcome the Year of the Rabbit!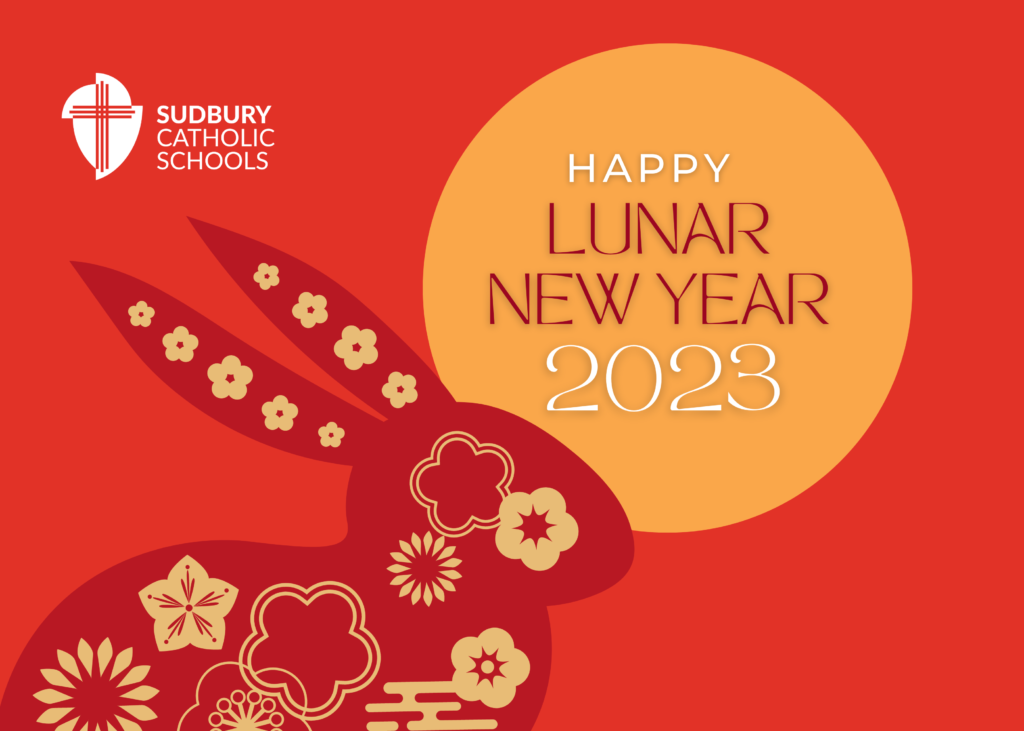 The Lunar New Year is a time for celebration and renewal, and it is an important cultural event for many around the world. This year, the Lunar New Year falls on January 22nd, 2023, and marks the start of the Year of the Rabbit.
In Chinese culture, the rabbit is a symbol of longevity, peace, and prosperity, so it is regarded that 2023 is predicted to be a year of hope.
Many of our schools find unique ways to celebrate this holiday, and we look forward to seeing how they will incorporate the celebration of Lunar New Year into the classroom by teaching students about the holiday and its history through activities.
The Sudbury Catholic District School Board is committed to fostering a culture of inclusivity and diversity, and celebrating Lunar New Year is one way to accomplish this. By celebrating Lunar New Year, we promote understanding and acceptance of different cultures, and foster a sense of community within our learning environments.
Wishing everyone a Happy Lunar New Year! May the Year of the Rabbit bring good luck, prosperity, and hope to all.